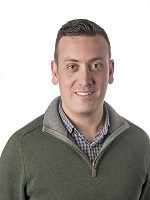 Thanos Dimopoulos is a Senior Business Sales Specialist at Microsoft, London, UK where he focuses on optimizing SMB sales while maintaining a current book of business along with generating new business and highlighting the value proposition of Mictosoft Retail Stores.
Thanos has over 13 years' experience in B2B, B2C & C2C business development, marketing and digital transformation management having previously worked for Metro Group in Greece and eBay in United Kingdom.
He has studied in the Business School of Athens University of Economics and Business, having obtained a bachelor's degree in business & Management Administration and continued his studies in the MBA International programme from the Department of Science and Technology of the same university.
Thanos enjoys trying new sports, mountain rides and loves going to the movies.