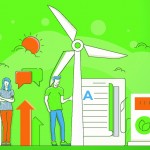 MBA International and Centre for Sustainability and Excellence-CSE jointly organize the 4th Annual Sustainability Summit focusing on the theme "Innovation for Sustainability – Business leaders discussing how to embed innovative practices into the corporate sustainability strategy".
The event will take place on Wednesday 20th March 2019, 17:45-20:30 at the Old Exchange Stock Market  (Pesmatzoglou1, Athens).
Speakers:
Alexia Machera, Communication & Sustainability Manager, AB Vassilopoulos S.A.
Eleni Tirogianni, Strategic and Organisational Manager, Attikes Diadromes S.A.
Gelina Koukoumeli, Marketing Director, KRI KRI S.A.
Sotiris Kokkinos, CEO, FEAC Engineering.
Nikos Avlonas, President of Center for Sustainability & Excellence (CSE).
Associate Professor Eric Soderquist, Director of MBA International (AUEB).
At the event, important findings from CSE's recent European Research on Sustainability trends will be presented and executives from top corporations will present their CSR strategies. Also,distinctions will be awarded to companies that took significant initiatives on Corporate Social Responsibility during 2018, to the Sustainable Development Goals Champions for their exceptional Corporate Responsibility programs in support of the UN's SDGs and to MBA International students and alumni.
To register, please use the following link: https://www.eventbrite.com/e/4th-annual-sustainability-summit-2019-tickets-58105038735
The event is supported by ANT1, insider.gr and epixeiro.gr