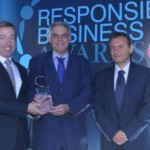 The strategic collaboration of i-MBA with MSD and ID-GC for the promotion of innovation and entrepreneurship in Greece was distinguished at this year's Hellenic Responsible Business Awards. Winning the Silver medal in the category "Excellence in Collaboration" – "Private-Public Partnership", i-MBA – MSD – ID-GC partnership was acknowledged as a unique alliance, aiming at bridging the world of academia and the business world, and contributing to job creation and productivity in Greece.
The i-MBA – MSD – ID-GC collaboration was initiated in May 2013, aiming at the advancement of the curriculum offered at the Innovation & Entrepreneurship major of the Program. MSD, the global healthcare leader, offered 22 scholarships to applicants for this particular i-MBA major for the academic years 2013-2014 and 2014-2015.
Scholarships were open to candidates with innovative ideas resulting from academic research, or entrepreneurs in the first stages of designing or developing new business, having the potential to become industry disruptors and game changers with global reach. Through this initiative the recipients of the scholarships acquired all necessary technical, business and personality skills and knowledge to turn their research output or innovative idea into a successful business venture.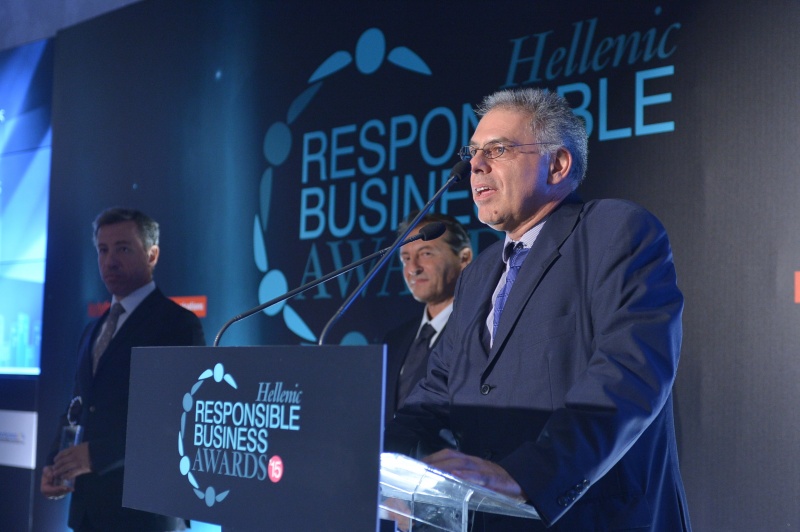 The results of this collaboration were presented in a press conference which took place last March in Athens.
To learn more about the collaboration, watch this video.
Hellenic Responsible Business Awards identify and celebrate innovative and sustainable solutions that businesses are creating to address most pressing social challenges and to return long-term value to the society.
The medal was presented at a formal ceremony that took place in Athens on Tuesday 15 September. i-MBA Director, Professor George Ioannou, and the Associate Director, Policy & Communications, MSD Greece, Dr. Emmanuel Alexandrakis,  received the award.