For the admitted cohorts 2016 and 2017, the student body of the i-MBA Part-Time class has an average age of 32, while the average work experience is 7,29 years. As indicated in the graph below, close to 78,5% has more than 5 years of work experience with the majority having between 5 and 10 years.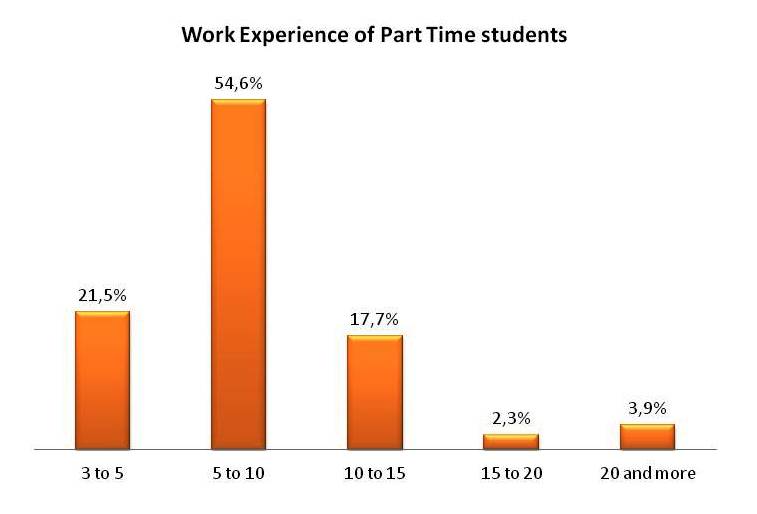 The industry sectors where our Part-Time students have been employed before joining the program are indicated in the graph below.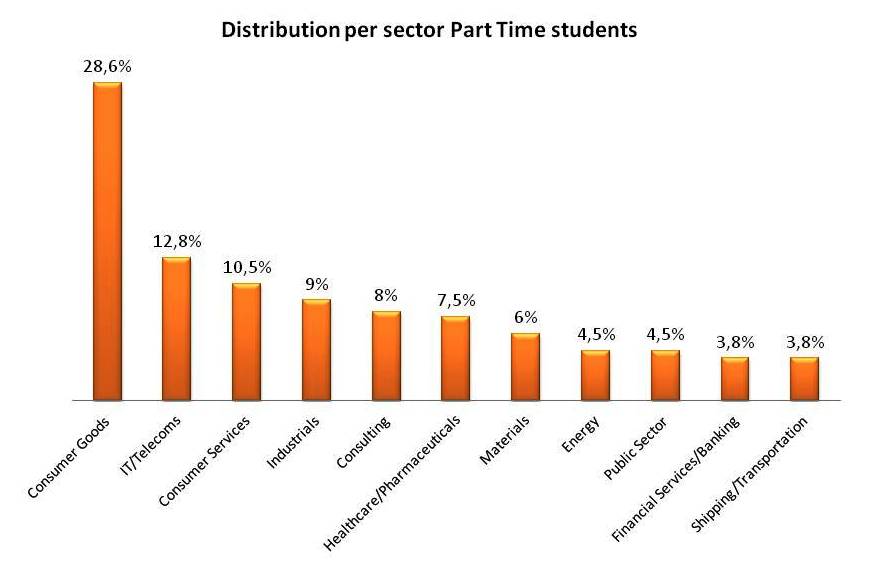 Moreover, our Part-Time students work in various business departments, with most frequent ones being: Marketing/Sales (23%), General Management (19%), Operations and Logistics (13,7%), and  Engineering (12%).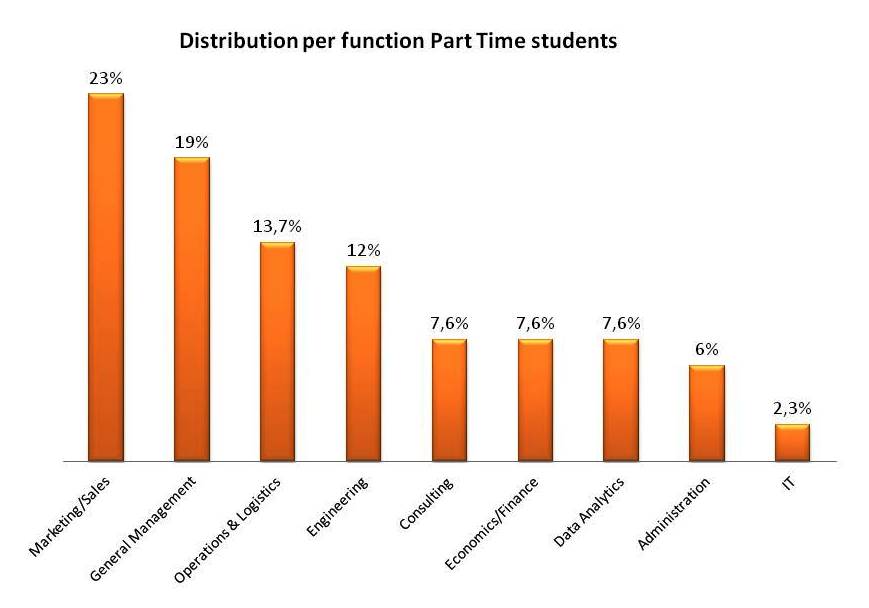 Average class size is 65 students. This number ensures a sufficient mass of students to guarantee variety of backgrounds (see graph below) and experiences and enhance the learning experience. On the other hand, we try to keep student numbers at levels that permit participants to socially interact and acquaint themselves with all other students in their cohort.